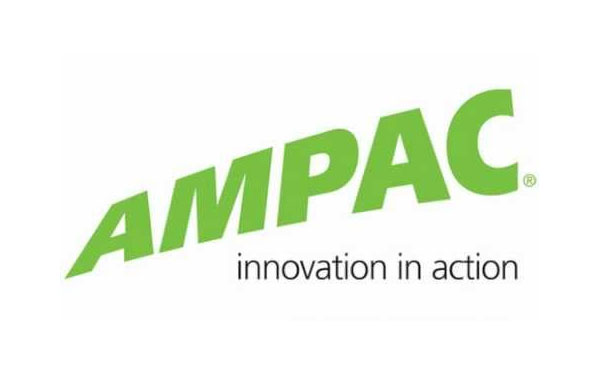 Ampac, a global leader in the retail, food, pet food, security and medical packaging markets, was named the first HD Flexo certified printer in the Americas by EskoArtwork.
Ampac earned the distinction of being named as the first HD Flexo certified printer through the implementation of EskoArtwork's HD Flexo High Definition Flexographic technology in the printing of flexible film in its Seattle facility. The process and use of HD digital flexographic technology provides high-resolution laser optics and advanced screening technologies to deliver extended color gamut, higher contrast, increased tonal range and smoother vignettes. HD Flexo printing uses these technologies to deliver 150-line screening at 4000 dpi with a smaller dot size and imaging quality that rivals offset.
For Ampac's Seattle facility, the upgrade to HD Flexo was not a hard decision to make, as they were already using EskoArtwork print capabilities, continuing an already successful partnership with EskoArtwork, a global supplier of integrated solutions for packaging, sign and display finishing, commercial printing and professional publishing. One of Ampac Seattle's strong-points is the ability to provide industry leading art support and development to its customers. The ability to provide HD Flexo brings this competency to a new level.
Several noticeable benefits in Ampac's use of HD Flexo technology has been the reduced time in pre-press setup, as well as reduced customer turnaround time and cost savings. Jobs once using gravure print can now move to HD Flexo, which can reduce costs associated with gravure prepress. Customers with small print runs, whether for surface or reverse print laminations, can now have exceptional graphics without the higher pre-press costs associated with gravure print.
Ampac noted that the success of the implementation of EskoArtwork's HD Flexo technology is due to the Seattle facility's personnel. Ampac Art Director, Joe Lydic said, "EskoArtwork gave us the tools, but it took the whole company to pull it off. We have the talented people to pull the plates and run the press. Our staff, in combination with the HD Flexo software and hardware upgrade, has allowed us to live up to our name and mission: Ampac – innovation in action."
Ampac's use of HD Flexo, the new standard for flexo quality in package printing, certifies that Ampac is among the best in their field. According to EskoArtwork, "They are constantly innovating to offer the very best in flexo quality." The HD Flexo Certified seal is only offered to those companies that have passed EskoArtwork's strenuous HD Flexo certification program
Defining Ampac as a global packaging innovator.
Ampac is one of the world's leaders in creative flexible packaging whom bring to market new packaging designed to advance our customer's brands and value globally via manufacturing centers of excellence on three continents – North America, Europe, and Asia – with plants in seven countries (including U.S., U.K., Germany, Switzerland, China, and Southeast Asia.
Ampac drives packaging transformation and performance by strategically creating packages that are more innovative, progressive and dynamic than those used by competitive brands and with a comprehensive approach to packaging, technology-driven thinking and exceptional creativity, their team of engineers and designers act as change agents to build value for their customers which cements Ampac as a trusted leader in global packaging industry.