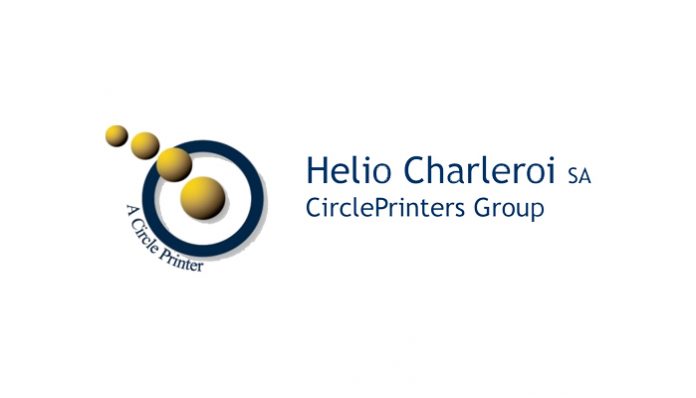 Publication and Packaging gravure printer Hélio Charleroi owned by parent Circle Media Group has filed for bankruptcy stating that the business was "not sustainable under current market conditions".
News broke yesterday that Hélio Charleroi was due to file for bankruptcy and in doing so ending its run of serving publishers and retailers from the heart of Europe since 1988.
It is a sad day for the under siege gravure process in Belgium and given that the news comes less than a year since CirclePrinters reached an agreement with Corelio NV for the acquisition of their Belgian web-offset printing Corelio Printing.
To many insiders at the time, it was thought the acquisition of Corelio Printing sealed the fate of Hélio Charleroi as the web-offset printing acquisition based at Erpe-Mere specialised in the printing of periodicals, magazines, newspaper supplements and catalogues.
At the time of the acquisition of Corelio Printing, Joost de Haas, Executive Director of CirclePrinters said: "The need to further consolidate the Benelux printing market that is characterised by overcapacity, has been one of the cornerstones of our strategy for years. With the acquisition of Corelio Printing we take a next step in the further consolidation of the European industry, while strengthening our position in the French magazine market. At the same time CirclePrinters reinforces its role as a partner for its customers, offering a growing level of innovation and added value."
Perhaps the signs were already in print back then but another sign of things to come occurred in August when Hello magazine shifted its production back to Liverpool based Prinovis and in doing so ending Circle Media's two year run since it stepped in at the last minute following the Polestar collapse in 2016.
Confirming the news Hélio Charleroi issued a statement that said: "The Works Council of printing company Hélio has met this morning and has been informed that Hélio Charleroi intends to file for bankruptcy today. This announcement was inevitable as the further continuation of Hélio's rotogravure activities is not sustainable under the current market conditions."
The statement continued;
"The European printing industry has been continuously restructuring itself for many years, due to a continuous decrease in print volumes. This results in structural overcapacity and cut-throat competition leading to ongoing reorganisations, closures and bankruptcies throughout Europe. This process accelerated during 2018 because of reduced paper availability, leading to rapidly increasing paper prices that could not be passed on to customers."
Hélio Charleroi employs some 180 staff. In turn CirclePrinters established in April 2017 by the merger of the activities of CirclePrinters and Roto Smeets Group and headquartered in Amsterdam, the Netherlands has revenues of €500 million and 2,500 employees.
According to other print industry reports it is understood that the Fleurus, Belgium site still prints for at least one UK catalogue company and an industry source commented that it was understood that Hélio Charleroi has lost 'quite a lot of volume recently'.
Hélio Charleroi ran five gravure presses (24/7) including two 4.32m-wide presses that were installed in 2006 before filing for bankruptcy.
The statement continued: "After the filing for bankruptcy of Hélio Charleroi it is then for the court to open the bankruptcy and to appoint one or more curator(s). The management of Hélio understands the uncertainty that this announcement causes amongst its employees and their families."
It's not clear whether the intention is to close the site, or restructure it and given that Circle Media Group also bought German web offset printer Körner Druck less than two months ago it may not take many by surprise if the last remaining gravure printer in Belgium does become extinct.