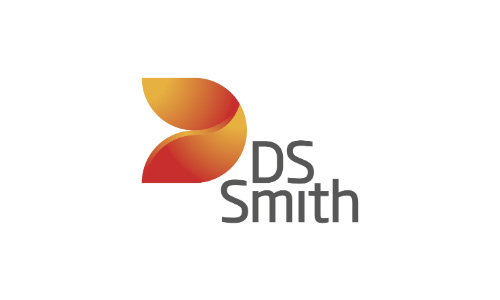 Following months of in-depth research, the UK-based packaging and paper company, DS Smith has found an innovative solution to the coffee cup recycling challenge that has been hitting the news in recent months.
Using its state-of-the- art paper mill in Kent, the company believes it could recycle up to the 2.5bn cups discarded by British coffee lovers each year.
Commenting on the announcement, Peter Clayson, General Manager for DS Smith Recycling, said: "We have been working around the clock to solve the throw-away coffee cup challenge, as enjoying a latte has become part of British culture. We could recycle up to two and a half billion cups each year, but we need the recycling collection infrastructure to be far better if we are to reach the goal of recycling every last cup."
Clayson continued: "There are two challenges to recycling a high volume of coffee cups. Firstly, there is the plastic lining that must be removed from the cups, then we need to ensure that the cups have not been too badly soiled by food waste. If we can work together with local councils, coffee sellers, and the waste management sector to improve segregation of the cups and develop a comprehensive collection infrastructure, we can make a huge difference together."
The news will be welcome to environmental groups, local governments and consumers alike as every day in the UK alone, one in five people visit a coffee shop and in turn every year throw away some 2.5bn single-use cups.
To put the scale of the issues that coffee cup recycling challenge is trying to resolve into context, the 2.5bn single-use cups waste paper cups thrown away each year in the UK alone are enough to reach around the world more than five times.
Currently, as a nation the UK only recycle one in every 400 single-use cups, while just 1% of consumers bring their own reusable cups.
If you are going to drink Starbucks coffee why not purchase one of their travel mugs? However it would be nice to see brands like Starbucks and Nero, Costa etc that populate the UK to offer some sort of incentives to persuade consumers to purchase more travel mugs as whilst they are spending more money on the mugs, perhaps a small saving might be offered to consumers who bring their own mugs?
DS Smith has written to government to call for measures to support better cup collection and provided details of its coffee cup recycling capacity to the PCRRG (Paper Cup Recycling and Recovery Group) of which it is a member, as this new development radically improves the UK's ability to reprocess its used coffee cups.
DS Smith plc is a leading British-based international packaging business. It is headquartered in Euston Road, London, and is a constituent of the FTSE 100 Index with revenues of some £48bn and 26,000 employees.