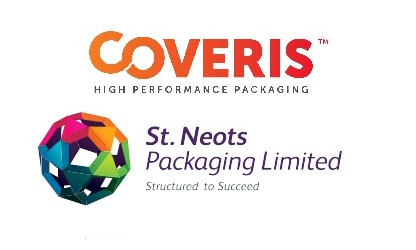 Flexible packaging group Coveris has acquired St Neots Packaging as part of a move to support its continued growth in cartonboard.
St Neots Packaging, established in 1994 and has 200 staff based in Wisbech, Cambridgeshire and Hong Kong, manufactures cartonboard products for the food-to-go and convenience markets and has seen its turnover double in five years. The firm, which supplies film-lined sandwich packaging, cartons and other consumer products to UK retail and foodservice customers, has seen its turnover double in the past five years, and in doing so, was recognized with inclusion in the Sunday Times International Fast Track table for 2013.
Coveris has made the acquisition to complement its existing cartonboard business and to support continued growth and product development in the market. It says that it will also significantly increase its capacity.
"St Neots provides a hugely exciting opportunity for Coveris, enabling our customers to benefit from increased resources, shared knowledge and enhanced innovation potential," said Coveris UK Food & Consumer president Mark Lapping.
Coveris UK Food & Consumer employs more than 2,000 staff across 16 sites and has a turnover of more than £400m whilst the group has 8,500 global employees and 60 locations. Coveris develops innovative paper and plastic packaging solutions for brands around the world and through a number of recent acquisitions is now regarded as the Worlds' 6th largest plastic packaging company with numerous product sectors and markets serviced including, Food and Beverage packaging, Medical, Household and Personal Care packaging through to Industrial Products and Coatings
St Neots Packaging recently invested in the UK's first KBA Rapida 145 large-format press, a move that has increased its cartonboard capacity by around 40% and Chairman of St Neots Packaging Andy Ducker said that the backing of Coveris would enable the business to accelerate its growth potential and innovation.
www.coveris.com / www.stneotspackaging.co.uk