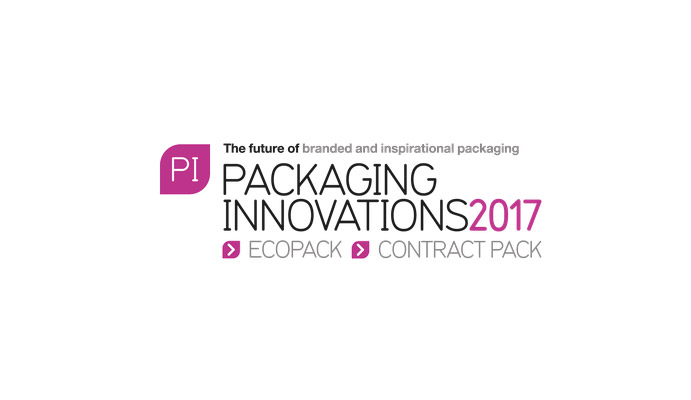 Innocent Drinks, Mondelēz International, Amazon, Jaguar Land Rover, 2 Sisters Food Group, Lucozade Ribena Suntory, Ellen MacArthur Foundation and Marks & Spencer are just some of the major brands taking to the stage in Birmingham for the Packaging Innovations, Empack and Label&Print Expo 2017.
The twelfth edition of the leading UK show will host over 30 hours of practical and educational content, across five theatres with experts from Co-Op, Danone Nutricia, Smithers Pira, Terracycle, Touch Pack Design, Root, the Environmental Services Association and Bunzl.
Sustainability is arguably one of the hottest topics in packaging at the moment, with forecasts predicating that the global sustainable packaging market will be reach $303.60 Billion by 2020. Innocent Drinks has always had sustainability at its heart, with this in mind, its sustainability manager, Simon Reid, will present 'Leaving things better than we find them'.
During his talk, Reid will look at how Innocent ensures its supply chain meets not only environmental and social minimum standards, but how it is constantly striving to reduce waste and the amount of energy and water it uses. He will also explore Innocent's historical work on pushing the boundaries for packaging, as well as its plans for the next few years.
In today's digitally driven world convenience is king. Consumers have the luxury of being able to access what they want, when they want it. So how do businesses meet these consumer needs while growing in a responsible way?
Other presentations include Iain Ferguson, environment manager at Co-Op who is exploring the circular economy and what it means for packaging. As part of this he will explain Co-Op's approach to improving packaging recyclability.
David Tonkin, group packaging development manager at 2 Sisters Food Group will be presenting a case study-led session, focusing on creating a food brand for the online world. Tonkin will detail how the brand was created, the design explorations, how the designs were brought to life and how it was all delivered to market.
Anyone looking to add value and increase brand loyalty through functionality will not want to miss the talk by Steven Hind, head of marketing, Lucozade Sport & Lucozade Ribena Suntory, and Heidi Maxwell, managing director, Touch Pack Design. The presentation will explore Lucozade' s desire to entice more people to buy its sports drink by designing a revolutionary drinks bottle, pinpointing the consumer's need for a lightweight yet strong bottle, addressing three key barriers to purchase; efficacy, value and relevance.
These seminars and case studies are selected to provide inspiration and practical guidance on packaging, label and print issues. To see the full line-up and to register for free visit www.easyfairs.com/PIUK, www.easyfairs.com/EmpackUK