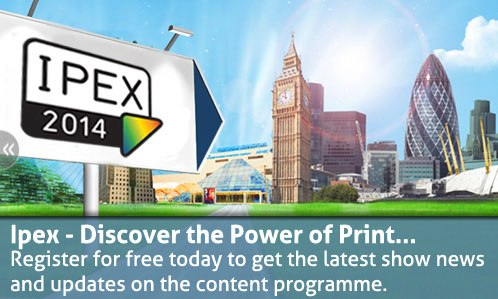 Managing director of Printing.com Tony Rafferty is to launch his new book, Web2Print MD2MD, at Ipex later this month.
The 170-page paperback book is aimed primarily at managing directors of print companies whose W2P activities have not achieved expectations or those who are looking to expand into W2P.
"Selling W2P is not the same as selling print and we want to show people what those differences are and how they can approach it differently," said Rafferty. "It can't be marketed in the same way as traditional print. W2P is a business change process for the client and it should be sold like that.
"I think the book breaks down the sales cycle of pitching W2P and dispels a few myths that might help people to understand what they need to do and the things to avoid," he added.
The book also includes data from two surveys carried out in August 2013 and January this year that highlights the prominence of local printers in various Google searches.
"The heart of the Google survey is to show how much online business is growing and that you needn't have the budget of the big boys to market yourself properly," Rafferty said, "Printers say they don't want to go into the B2C market because they don't have the budget and don't think they will succeed. We are encouraging them to do a bit of search engine work to boost their prominence in the local marketplace. We are saying 'don't just have a website – why don't you turn your website into a web shop too?'"
A free copy of the book, which has an initial print run of 5,000, will be given to visitors at the W3P stand (N2-C175) at Ipex this month. It will then be available on Amazon for £19.95 in April, with an e-book version available shortly afterwards and Rafferty has said that further print runs would depend on initial uptake.
printing.com plc produce printed materials for the SME and local business sectors and for personal use and started operating in 1994, making flyers for night clubs and have since seen significant expansion, largely down to the franchise model they adopt which has seen printing.com operate from hundreds of (franchised) studios across the UK, Ireland, France, Holland, New Zealand and also the US.
Ipex, is promoted as being the largest UK printing, media and publishing event in 2014, which will provide visitors with the "tools, knowledge and inspiration to turn today's challenges into tomorrow's opportunities.", and covers the complete digital print production cycle, from concept to output.