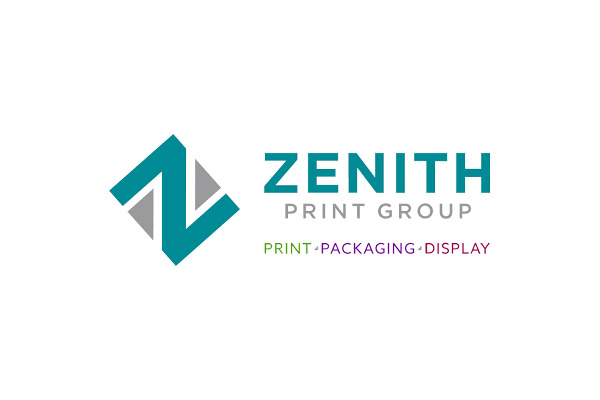 Zenith Print Group is upgrading its Pontypool-based operation, Zenith Media, with the purchase of three Heidelberg Versafire machines.
A Versafire EP and five-colour Versafire EV were delivered earlier this month, whilst a four-colour Versafire EV is due to arrive on site later this month.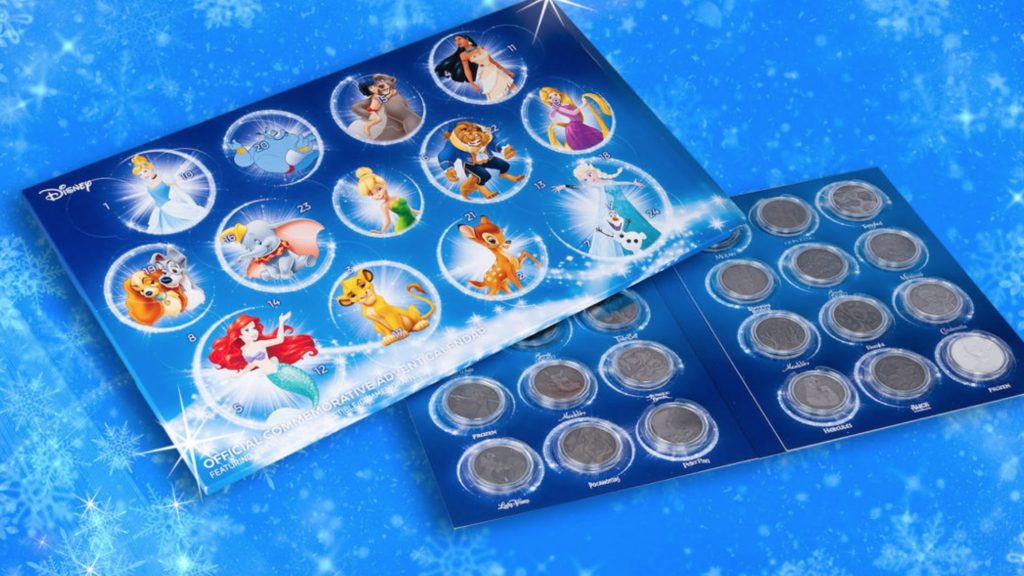 The new digital print presses are to be installed in the repro department for proofing in an effort to cut the site's current monthly proofing spend.
The machines, which have a combined list price of £383,000, have replaced three Ricoh devices and join an existing Heidelberg Linoprint CV and two Océ VarioPrint machines at the 6,225sqm Pontypridd site.
"This is a very exciting time for the Zenith Digital department, it gives us a huge scope to grow with the ability to take on short and much longer print runs for magazines, brochures, programmes and we can also run heavier stocks for low quantity packaging at competitive prices," said digital general manager Kelli-Louise Johnson.
The production Versafire EP and five-colour EV presses will run alongside Zenith's two Mono Océ VarioPrints 6160s, explained Johnston, allowing the unit to mix mono and colour prints to provide customers with books, brochures, mailing, personalisation, manuals and other printed items, bringing their unit costs down.
The five-colour EV prints CMYK plus white, neons and an "invisible red" toner option which is clear and glossy in daylight but glows under UV light opening up the option to print security protected products such as tickets, vouchers and passes, she added. All the presses can run with the banner feeder for 6pp A4 products or 4pp landscape products.
"We invested in these specific presses to ensure we could offer everything possible to our customers, printing from 60gsm up to 450gsm. With the fifth colour and long sheet option, our customers now have the option to print on demand, with amazing quality, and quick turnarounds."
Group managing director John Mooney said: "By taking the Heidelberg digital presses we can run with their dedicated Digital Front End, have the advantage of their colour know-how and use our Prinect software to output as easily to the digital presses as we can to the litho presses. Plus we trust the advice and support we receive from Heidelberg."
Heidelberger Druckmaschinen AG (Heidelberg) offers products and services along the entire process and value chains for printing products and is considered the largest global manufacturer of offset printing presses.
With annual revenues in excess of €2.5bn and over 11,000 employees and in recent years, with the decline of traditional print media Heidelberger Druckmaschinen AG's product portfolio has grown to include in digital printing presses and label printing as well as service offerings, consumables and software solutions.
Heidelberg's growth in digital and software is perhaps a wise move considering the growing concern in Europe for chromium compounds in the pre-press of flexo and gravure process.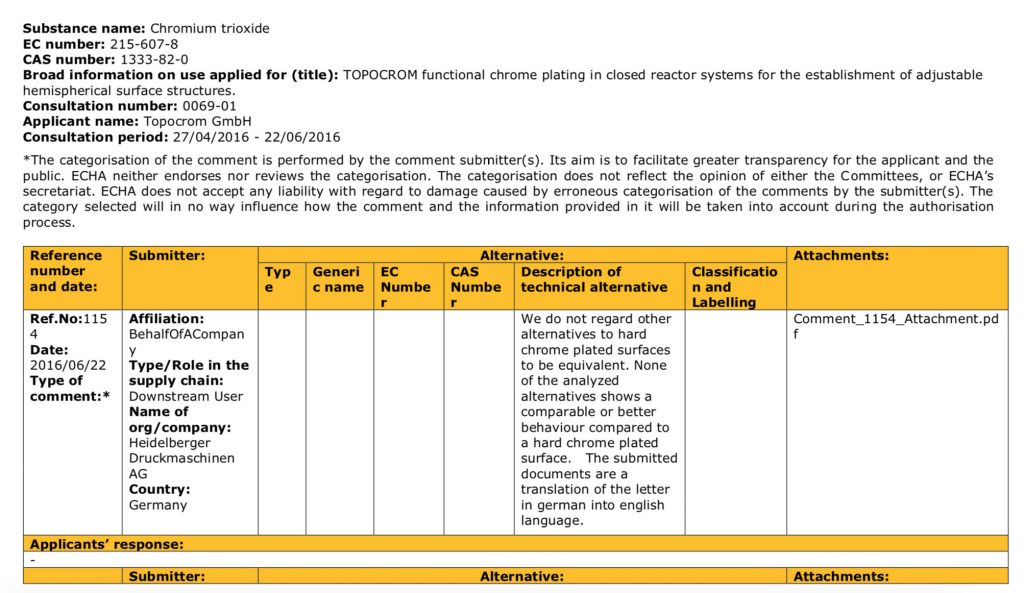 Whilst Heidelberg wrote to the ECHA in 2016 in regard to Chromium trioxide and its perceived lack of suitable substitutions at the time, Chromium trioxide is still a carcinogen and much research has been done since 2016 to warrant further review of possible alternatives to chromium in printing and packaging pre-press processes.
Following the proposed changes to the SVHC (Substances of Very High Concern) list and the requirements of the REACH (Registration, Evaluation, Authorisation and restriction of Chemicals) Directive, it will become increasingly difficult for companies to work with certain chemicals such as Chromium trioxide.
As the Surface Engineering Association said "This unfortunately could be D-Day for chemicals used in surface finishing and coating processes, including chromium trioxide, which is commonly used for chrome plating."
About Zenith Print Group
Made up of 3 divisions, Zenith Media, Zenith Print & Packaging and C3 Imaging the Zenith Print Group provides a full range of printing services covering all parts of the UK with endless possibilities in print, packaging and large format graphics and in recent years have grown to be a force to be reckoned with in commercial print.
This latest investment for Zenith has reportedly already led to an increase in enquiries with the division having employed more staff within the digital department to support the increased capability.
Zenith Print Group employs 275 staff across the group, 105 at Zenith Media with the balance across C3 Imaging, its print and display graphics arm, and Zenith Print & Packaging.