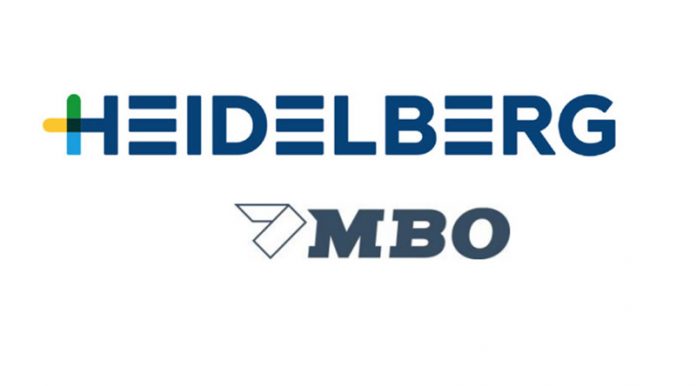 News has emerged that German antitrust authorities have blocked the planned Heidelberg takeover of MBO, and the deal will now not go ahead.
Heidelberg had announced a deal to buy the Germany-headquartered finished equipment specialist, best known for folding machines, had been agreed between the two last October.
The acqusition was expected to be completed by the end of 2018, subject to approval by the competition authorities but after a somewhat lengthy investigation by the German Federal Cartel Office it has now been announced that the planned takeover is blocked because it would have given Heidelberg too much of a dominant market position.
Cartel Office president Andreas Mundt said: "By acquiring the MBO Group the market leader Heidelberg would take over its main competitor. There are already only four companies active on the relevant market throughout the whole of Europe. The merger would create a dominant position for Heidelberg and significantly impede competition in the market to the detriment of customers. We have conducted very intensive investigations into the market. We carefully considered the relevant economic market definition and found that from a customer perspective industrial sheet folding machines constitute a single product market."
Heidelberg said that it, together with MBO, remained convinced that the deal would have provided additional customer benefits through the integration of processes and Chief executive Rainer Hundsdörfer said of the decision by the German Federal Cartel Office;
"We take note of the decision with regret and are moving on, even though we see the future market position of the combined company's differently."

A Heidelberg spokesman said the manufacturer's post-press strategy was unchanged, and more alliances were possible in future.
"We look around in all directions that support our digital transformation, for example in the areas of software, digital printing, etc. But also, closer cooperations up to joint ventures, such as Boxuni in China, are conceivable. What's more we will strengthen our cooperation with Masterwork in the growing packaging segment."
MBO, which also owns Herzog + Heymann, said it would continue to focus on folding equipment, and in particular pharmaceutical folding and digital printing applications.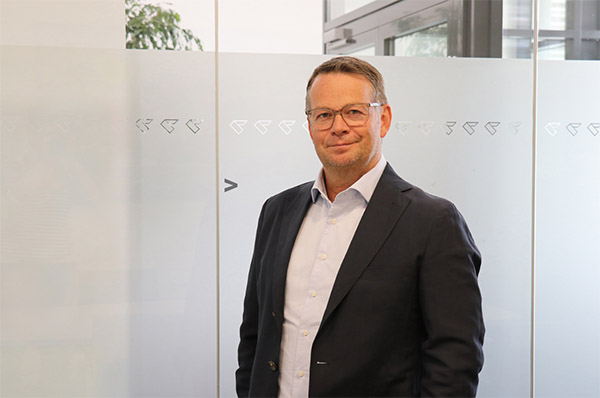 "We have made tremendous progress in restructuring the business and managed the turnaround in time", says MBO Group chief executive Thomas Heininger.
"Defying the general market trends, the group has grown in 2018 and we can also report a positive earnings development."
MBO said it expected to achieve "considerable growth" this year and would work more closely with its global representatives to boost international sales.
Mark Bristow, managing director at UK distributor Friedheim International said: "As the exclusive distributor for MBO in the UK and Ireland it's business as usual for us, especially as we've had some great installations and orders over the course of this year alone. We will continue to provide first class service and comprehensive spares for all our MBO and Herzog & Heymann customers."
Subsequent to the MBO announcement, Heidelberg also issued its preliminary results for financial year ending 31 March, and warned on the outlook for its new financial year. It cited uncertainty in global markets and the effects of Brexit, plus a reduction in expected post-press sales due to the cancellation of the MBO deal.
Sales in 2018/19 were up 3% at €2.49bn (£2.14bn), while EBITDA margin, excluding restructuring charges, was within expectations at 7.2%. Pre-tax profits rose from €14m to €21m. Heidelberg cited growing demand for its subscription model and said it had achieved its target of signing up "around 30" contracts in 2018/19.
A press release by MBO Group said the business will now continue focussing on folding machines for industrial print processing as well as the growth segments of pharmaceutical applications and digital printing with its MBO and Herzog+Heymann brands.
As a leading manufacturer of folding machines and digital print finishing solutions, the company has systematically realigned its business in recent years to actively shape the profound changes in the printing sector. This includes investing in Finishing 4.0 software solutions for production planning and analysis that considerably enhance efficiency in the increasingly connected print processing segment.
"We have made tremendous progress in restructuring the business and managed the turnaround in time", says MBO Group CEO Thomas Heininger. "Defying the general market trends, the group has grown in 2018 and we can also report a positive earnings development."
However, the group said the economic conditions were delaying its medium-term growth prospects. "Expectations regarding a ramp-up in digital printing will need to be more conservative than originally planned. Post-press sales will grow less due to the antitrust authorities' decision to block the takeover of MBO. Furthermore, the decline in the retail business with consumables is likely to be larger than anticipated," Heidelberg stated.
Hundsdörfer said: "This development makes us all the more determined to pursue the group's reorganisation vigorously. The expansion of the digital business models and the associated higher proportion of recurring contract sales will make us less susceptible to economic fluctuations in the future."
Heidelberg's share price slipped by 2.34% to €1.63 (£1.38) following the MBO announcement, and then fell further to €1.53 after the results and outlook statement. (52-week high: €3.27, low: €1.47).
The group's audited results will be released on 6 June.