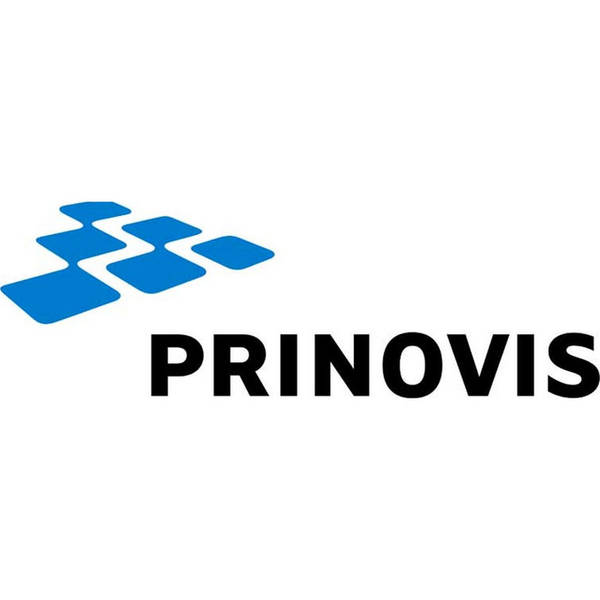 Prinovis UK has officially launched its new web offset printing capability with a VIP event attended by customers and potential customers, at which the company also unveiled a major sustainability initiative.
The gravure printer acquired the highly specified Goss M600A 16pp web press after the Manchester print business G&H had closed down in 2018.
With notable client print jobs such as the Ikea catalogue and based in Hamburg, Prinovis is the largest print service provider in Europe and comprises four print shops across Germany and Great Britain in Nuremberg, Dresden, Ahrensburg, and Liverpool.
If you would combine all the media printed by Prinovis in a single year, it would equate to a surface area spanning some 28,808 square kilometres, which is roughly the size of Belgium. Across its four sites Prinovis have some 6,400 printing cylinders available – spanning from 2,120 mm all the way to a massive 4,400 mm.
Niklas Darijtschuk, Bertelsmann Printing Group chief operating officer and chief executive of international print at the group, pressed the start button at the official switch on of the site's first offset press on May 2nd.
Darijtschuk said that although BPG's facilities include the huge Mohn Media web offset site at Gütersloh in Germany, the installation of the 16pp press in the UK represented a significant strategic move for the Speke facility.
"Here at Liverpool we have been printing gravure since 2005/6. I think this is a big moment. It's a historical moment for this company. It is now not only a gravure site but a gravure and web offset site," he said.
"It's a big opportunity for our clients to do more with us, and a big challenge for us to give a broader, more complex offering."
Darijtschuk also said the circa £4.5m investment would help to secure the long-term viability of the Prinovis UK operation.
Prinovis UK managing director Richard Gray revealed that the company has also invested around £700,000 in a 1MW photovoltaic system that has involved the installation of more than 4,000 solar panels on the roof of the site's main factory near Liverpool airport. The facility already has its own CHP unit that generates power, heat and chilled water.
"The environment has been a big consideration since this factory was a plan on a piece of paper," Gray stated.
"We've done a lot of work with LED lighting and other energy-saving initiatives. These panels can generate 85% of the power this press uses in a year."
In addition to the recently installed Goss M600A 16pp web press, Prinovis has invested in Agfa's cloud-based Apogee pre-press workflow system, EFI's MarketDirect storefront and Quadient's Inspire Designer for variable data design.
Gray said the 16pp press format – tiny by comparison with the plant's giant 2.75m and 4.32m-wide gravure presses – was attractive for a number of reasons.
"We looked at the clients we have and the clients we want to have," he explained.
"By cover printing in-house we reduce the CO2 miles for the end product, and offer the potential for slightly later deadlines. And with inserts we can offer something to our publishing clients that we currently can't fulfil on our gravure presses. And we can also produce inserts here that go into other clients' products."
"Plus the four-colour customisation potential with the Kodak Prosper heads means we can perhaps broaden the marketplace for personalised door drops and mailings," Gray added.
More than 100 guests attended, with major customers including Argos, DC Thomson, DMG Media, McCann, News UK, and Telegraph Media Group among the attendees along with key suppliers to the business including UPM and Denmaur Paper Media.
Kelly O'Sullivan, print management controller at Sainsbury's Argos, said: "The potential to reduce lead times is definitely of interest, as lead times are often an issue. Tactical timing for retail is important, so it's certainly something we'll be looking at."
Prinovis UK employs around 480 staff plus 100 contractors at its 65,000sqm factory and took on a number of former G&H employees as part of the web offset expansion. In its most recent results, for 2017, it had sales of £69.7m.