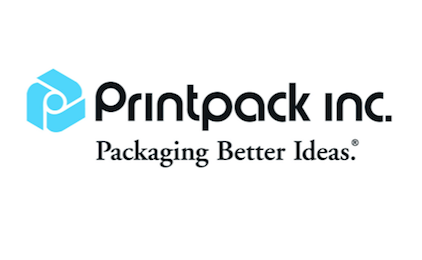 Packaging manufacturing giant Printpack says that it will close its converting plant in the Lee Hill Industrial Park in Spotsylvania, Virginia, according to reports in the local daily newspaper the Fredericksburg Free Lance-Star.
The Virginia plant employs about 150 people. Production will be phased out over a period of months, and operations are expected to cease completely in the first quarter of 2016.The majority of Printpack's label and tamper-evident band business now at the plant will be transferred to other Printpack plants in the coming months.
"The Fredericksburg plant has been an important contributor to the company's success since its opening in 1981 and has been the foundation of our labels business since the late 1980s. The decision to close this facility was very difficult for us but necessary to enhance our competitiveness in a very challenging market," says Dennis Love, Printpack Chairman/CEO.
"We appreciate the loyalty and dedication of our Fredericksburg associates, many of whom have been with us since the early years of this facility's operation," he adds. "We wish them well as we help them through this transition."
As part of the closure of the Fredericksburg plant, Printpack will reduce staffing in Fredericksburg in several phases over the coming months. Qualified associates will be considered to transfer to other Printpack locations for potential opportunities. Those who do not transfer will receive a severance package, including continued pay, health insurance, and career workshops and services.
Printpack is a major converter of flexible and specialty rigid packaging with an over fifty-year history of innovation, and before the news near thirty manufacturing plants throughout the United States, Mexico, the United Kingdom, Poland, India and China, allowing Printpack the flexibility to offer a broad range of packaging options globally.
Atlanta-based Printpack is the seventh largest plastics film & sheet manufacturer in North America, with estimated relevant sales of $1.05 billion supplying food, non food and medical markets , according to Plastics News' most recent ranking.