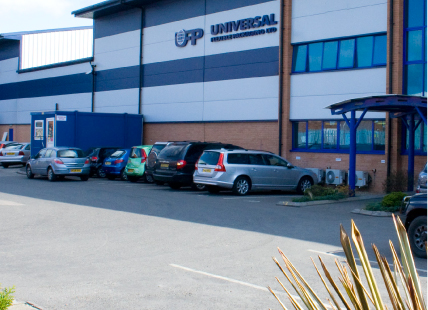 Esko proudly congratulates its customer JV Uniflex for winning the Supreme Award at the recent FlexoTech International Print & Innovations Awards 2013 with its «Moskovskiy Kartofel» entry. The same entry also won the 'Flexo job previously printed by another process' category.
'We are incredibly pleased with this prize. It's like the Oscars for printing,' said Eugene Lungin, head of prepress at Uniflex. 'It demonstrates our advances in flexo printing, a breakthrough which was possible thanks to the Esko products we implemented – Esko Full HD Flexo and Equinox colour technology. We aim to transfer our jobs from rotogravure and offset to flexo, and Esko's technology allows us to do so.' Founded in 1996, Uniflex today is one of the biggest flexo packaging and self-adhesive label specialists serving Russia, Kazakhstan and the Ukraine.
Industry recognition for flexo print quality that rivals gravure and offset
As many as 15 awards were given to leading innovators in the flexo industry. The Supreme Award was won by JV Uniflex for its «Moskovskiy Kartofel» entry. 'This category shows how the old limitations of flexo have been confined to history. The process now offers all that brand owners could want and this Supreme Winner takes flexo print quality significantly beyond that of gravure. A truly deserving winner,' stated the judges.
Looking back, Lungin comments on the job: 'Our customer sent us the «Moskovskiy Kartofel» sample package produced with gravure. The goal was to reproduce it with flexo. By applying Esko Full HD Flexo and Equinox technology we reached such a bright, accurate and deep image that our customer prefers the flexo print to his gravure sample.'
Innovation, a ticket to success
'This great quality improvement was possible thanks to combination of Esko Full HD Flexo, applied on photopolymer plates with the special composition of not only plain dots but also traditional round dots, and the unique Equinox technology for expanded gamut printing,' explains Lungin. By extensively using the possibilities of Equinox, Uniflex is able to reproduce a spot colour while maintaining the visual brand identity, and in addition, substantially expand the gamut of the image exactly where it is required. 'With Equinox, we added one more colour to the «Moskovskiy Kartofel» image to make it brighter, richer and with more contrast,' said Lungin.
Uniflex has always been at the forefront of innovation. It was the first company in CIS to install Esko Full HD Flexo. 'We trust Esko and see big potential in its solutions and technologies. As soon as we learned about Full HD Flexo, we decided to buy it, although it was the first commercial installation in the world. Pioneer work always contains a risk but brings greater rewards. This award is the proof of that,' enthused Lungin.
Command win
'We congratulate Uniflex for its breakthrough and are very proud with the recognition of their work and of our Full HD Flexo technology,' comments Andrey Bataev, Esko's general manager Russian Federation & CIS. 'Esko and Uniflex have an excellent, long-term relationship. Uniflex is more then a customer, they are a strategic partner because of our common goal – improving flexo print quality and pushing flexo printing to new production standards. Esko sets the trend, and it is great to see Uniflex successfully putting it into practice.'
According to Bataev, there is growth in the consumer goods market in Russia and CIS. He also notes increases in imports by local producers. This results in a greater volume of packages with more diversification and quality requirements. Press runs are getting shorter, which makes gravure an expensive option. Many customers who were using gravure for their work are now looking at what flexo can offer. New flexo capabilities like Full HD Flexo and Equinox allow to produce highly qualitative and attractive packages combined with reduced production costs.
'Uniflex's breakthrough and success is not only made possible by Esko's solutions. It is also the result of well coordinated team work and Uniflex's professional skills,' Bataev concluded. 'A technology can never work by itself. To be a winner, you need to use the best technology, have the right management, match your equipment, be in good shape and do your best. It's fantastic to see this all come together at Uniflex!'
For more information, visit: www.esko.com. For more about Uniflex, visit: www.uniflex.by. In Southern Africa, Esko is represented by Antalis South Africa's Graphics division in Johannesburg
Universal Flexible Packaging – UFP – is a family-run business that opened in 1993 as a packaging film supplier, but have  since grown to become an industry leader in flexible packaging.