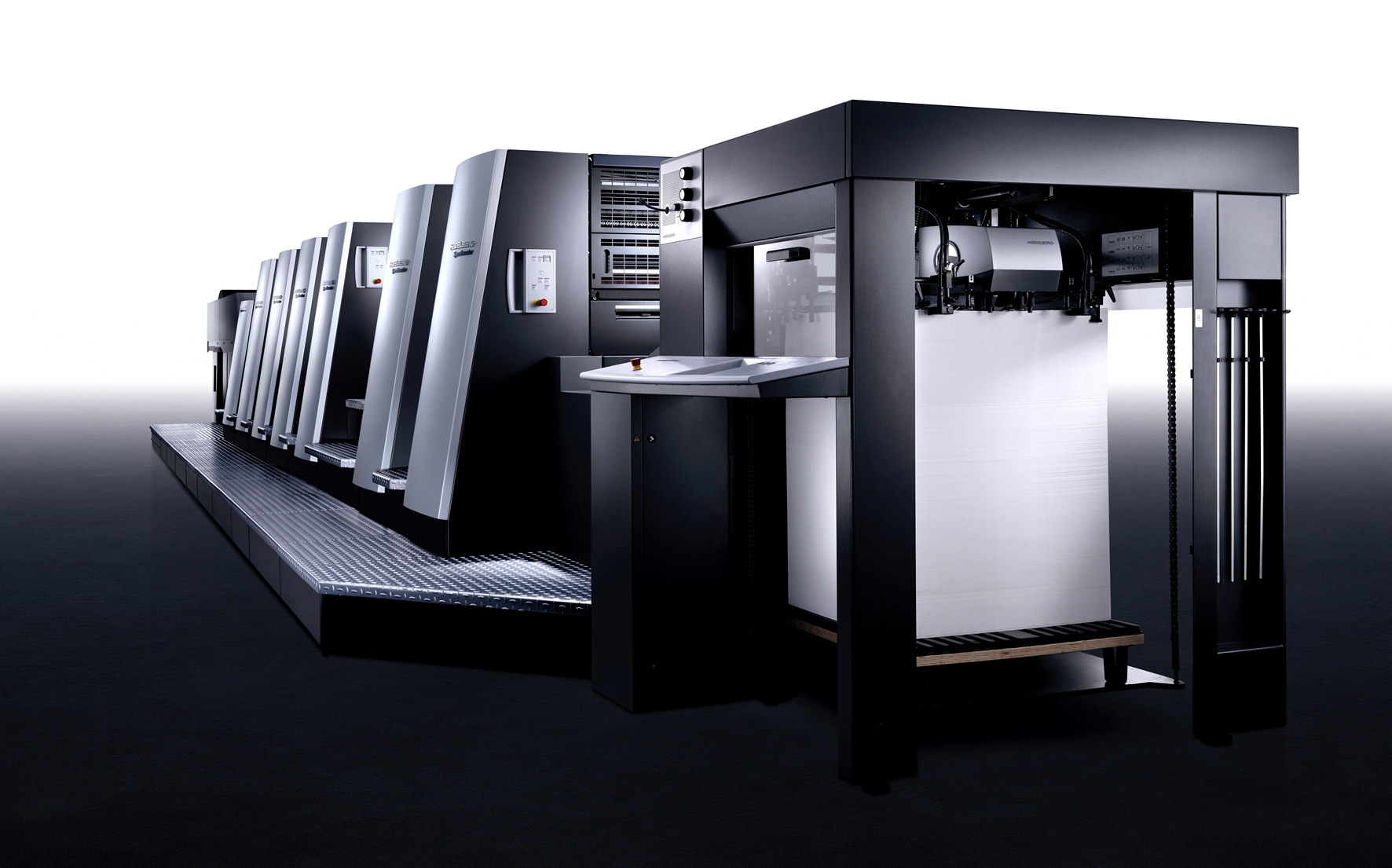 Marstan Press the family owned print company which has been established for 60 years announced recently that it is to install a new Heidelberg Speedmaster XL75 10-colour perfecting press this month as part of a £1.4m investment.
The Bexleyheath based Marstan Press provide litho and digital printing to clients mainly in Kent, London and the wider South East of England are renowned locally as an environmentally friendly printer, producing eco friendly print products for their customers.
The new Heidelberg B2 press, which can print up to 18,000sph straight or 15,000sph five-back-five perfecting, replaces two older 11,000sph SM74 B2 perfectors – a 5/5 10-colour and a 3/2 five-colour. In addition to being significantly faster than its predecessors , the XL75 has a dramatically reduced 'make ready', thanks to features such as automatic wash-up, semi-automatic plate changing and image control inline colour management.
Marstan Press sales and marketing director Martin Lett Jnr said: "Make-ready on the new press is around eight minutes compared to half an hour on the old 10 colour. The other big saving is on jobs where you have a full out solid right to the edge of the sheet, which we could only run at 5,000sph or 6,000sph on the old press and then you'd have problems with marking on the next job. Because the XL75 uses air to propel the sheet through the press, it eliminates that contact between the sheet and the cylinder, so you don't get the marking issues."
The higher running speed and reduced make-ready on the new Heidelberg B2 press means that Marstan Press has actually increased its capacity by 50% by replacing its two older presses with the one new XL7, enabling considerable efficiency savings and capacity for company growth.
Meanwhile, the reduction in make-ready waste – down from around 500 sheets per job to just 100 sheets – could save as much as £12,000 per month, according to Heidelberg's calculations.
Other new investments include a switch from Prism to a Tharstern MIS, ISO 12647-2 certification for the new press and an upgrade to the firm's existing Heidelberg pre-press setup to allow it to use the manufacturer's hybrid screening technology.
"The new screening gives us more definition in the shadows and the highlights and it can go up to twice the resolution of our conventional screening, so it allows us to tap into the really high quality end of the market," said Lett.
Another potential market that has been opened up by the £1.4m investment is carton printing, because the XL75 can print on substrates up to 800micron thick and can perfect at full weight on any substrate at 15,000sph.
"This new machine will allow the sales team to target so many more customers," said Lett. "The super-fast make readies will make us very competitive on multi-section booklet work, whilst the inline colour management, the ISO 12647-2 certification and the hybrid screening are all ideal for clients requiring the highest quality."
Finance for the new press was provided by Close Asset Finance, specialists in asset finance for over 25 years. Founded in 1987 by a team of finance specialists, Close Brothers Asset Finance has grown to become a leading asset finance company in the UK.
Heidelberg offers open and scalable solutions for all the challenges in the print media industry. For family businesses as well as for large industrial plants, for pre- press specialists as well as for print finishers.
www.themarstanpress.co.uk / www.heidelberg.com / www.closeassetfinance.co.uk