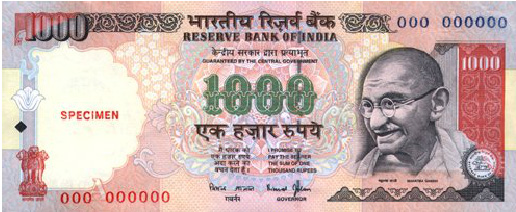 De La Rue, the world's largest commercial banknote printer and passport manufacturer has finally put a figure on the likely payout to the Bank of India as a result of the paper production issues that have now cost the group more than £40m.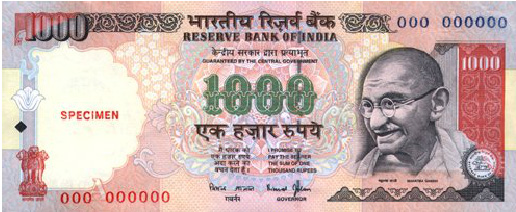 The problems date back to the summer of 2010, when De La Rue admitted to "quality and production irregularities" at its Overton banknote paper mill in Hampshire in the UK and launched a major inquiry into what had gone wrong. The scandal also resulted in the departure of then-chief executive James Hussey amid a significant blow to the security printer's sales and profits. Even as recently as the November 2014 financials De La Rue saw a 31% fall in underlying operating profit.
Now, almost five years on from the outset of the 'Overton' issues, De La Rue has now earmarked the likely payout to the customer affected. Whilst De La Rue has never named the client involved, one of some 150 National Currency customers it has, it is widely known to be the Bank of India.
In a post-balance sheet statement De La Rue has announced that performance bonds with a value of circa £13.5m have been invoked by the customer, and this will result in an exceptional charge of that amount in De La Rue's financial year just ended on 28 March. In addition De La Rue has stated that it could also be fined by regulatory authorities over the matter.
In a statement De La Rue said: "The board considers this is a material step towards resolution of this issue and discussions continue with this important customer."
The £513m-turnover business has already incurred exceptional costs of its own of £29.7m because of the Overton problems which included legal fees of £3.5m and a further £19.9m in "production and rectification" costs thus bringing the total cost of the issue to the De La Rue group so far, of some £43.2m.
Separately, De La Rue is reducing overheads at Overton Hampshire and according to local reports it offered voluntary redundancy deals to some 40 employees at the mill earlier this month with local paper The Andover Advertiser reporting the move had sparked fears among some workers that it was "the beginning of the end" for the site.
However, Unite regional and national officer Louisa Bull said the mill, which employs around 500 staff, was reconfiguring its shift patterns and new roles were being created. "Yes, there is a risk of redundancy but hopefully people will take other jobs. We are hoping most people will agree to changed roles."