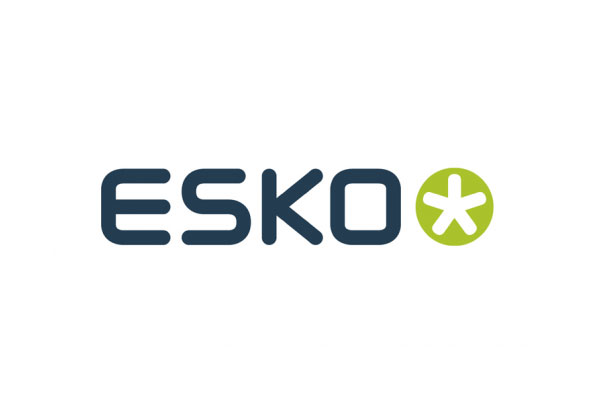 Esko successfully extended its partnership with Comexi, a leading company specializing in machinery solutions for the flexible packaging converting industry.
Under the partnership, Esko is collaborating with Comexi's Manel Xifra Boada Technological Centre to train and certify Comexi staff to help them transition from a press sale to a solutions sale that provides customers with a broader set of products, services, knowledge, training and support by sharing unique Esko expertise in color, plate making, workflow and more.This will lead to higher customer satisfaction, successful installations, and fast production start-up as request by converters.
"We  are  pleased  to  be  consulting  and  guiding  Comexi  in  this  effort,"  says  Francoise  Coudert, Solutions Architect at Esko. "We have already certified two key Comexi team members in FlexProof/E and Color Engine, and they have also received full training in all Equinox modules. This gives them the in-depth knowledge required to advice and support customer implementations and to establish and  help  customers  achieve  benchmarks.  We  are  proud  to  have  Comexi  as  press  manufacturer partner who is qualified to help customers achieve the benefits of the digital printing process as it relates to conventional flexo presses. This includes delivery of high quality multicolor and Extended Gamut (fixed color palette) printing, reduce press downtime, cost of inks, and increase efficiency using Comexi flexographic presses."
Comexi, large experience in prepress consultancy For  some  years,  the  Manel  Xifra  Boada  Technological  Center  advises  technically  converters worldwide on flexographic printing and prepress, thereby developing a work methodology aimed at converters in order to optimize print quality and color adjustment efficiently during job changeovers. The certification program on Esko FlexProof Proofing solution and Esko Equinox Extended Gamut Printing solution reinforces the knowledge of technicians and validates them as consultants in the use of both software during the machine's characterization process.
"This partnership with Esko and the resulting ColorFlex bundle is a critical element of our growth strategy and helps us to accompany customers since the beginning of the process," comments David Centelles, Corporate Marketing and Technological Center Director at Comexi.
In this regard, the consultancy of the Manel Xifra Boada Technological Centre in the field of prepress is reflected by the launch of the CingularMatch I. Also known as ColorFlex, this optional product developed by Comexi is offered to converters in order to achieve stabilization of color parameters from the very beginning of the process. This service is available with the purchase of a flexographic machine or in already installed equipment.
As  a  result  of  the  partnership  and  accompanying  training  and  certification  process,  the CingularMatch I includes: a Technical color seminar, Training and guidance program for flexo and color standardization and a Color Excellence bundle that will be delivered with each Comexi press and training.
The advantages the CingularMatch I system offers to converters are: greater reliability during color testing, efficiency of the four-color adjustment, guarantee of the repeatability of jobs, color settling times minimization during job changeover and process standardization. In addition, Comexi is also trained in Esko Equinox and PressSync, ensuring the company has all knowledge to support joint customers in optimizing the digital process for conventional presses, offset and flexo, from Comexi.
Celebrating its 60th Anniversary in 2014 the family run Comexi Group is a press supplier in the flexible packaging industry that started its activities in 1954 and is now an industrial global supplier with more than 400 employees and factories in Spain near Barcelona and Rio Grande do Sul in Brazil.
Esko is a global supplier of integrated solutions for the packaging and labels, sign and display, commercial printing and publishing industries. Esko products and services drive profitability in the packaging and printing supply chain by reducing time-to-market and raising productivity