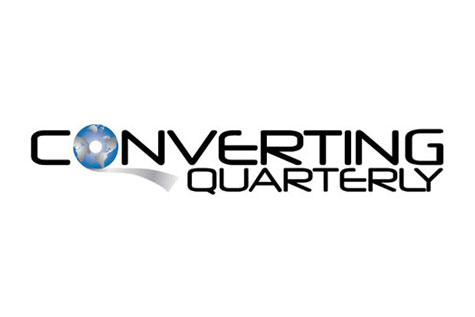 According to a new Transparency Market Research report, the global adhesive films market was valued at US$9.70 billion in 2013 and is expected to reach US$14.45 billion by 2020, expanding at a CAGR of 6.0% during the forecast period between 2014 and 2020. In terms of volume, the global adhesive films market stood at 3,105.5 kilo tonnes in 2013.
The global adhesive films market is estimated to expand at a fast rate, due to rising applications of these films in healthcare, electronics, packaging and automotive industries. Packaging forms the largest part of the global printing market, which in turn is set to reach $820bn by 2016 and the trend for adhesive films seems unabated as medical practitioners are increasingly using adhesive films and tapes in wound-care applications. Major factors that are estimated to drive the global adhesive films market in the next few years include development of compact and light- weight electronic devices, regulatory push for light-weight automotives with lower carbon footprint, and rising adoption of flexible packaging. However, pressure on the margin of manufacturers due to volatility in crude oil prices and regulations against emissions of volatile organic compounds (VOC) from products is likely to hamper market growth during the forecast period. Development of bio-based materials for usage in adhesive films is projected to offer growth opportunities for market players.
Pressure-sensitive adhesive films emerged as the leading segment in the global adhesive films market, with more than three quarters share in 2013. Light-cured adhesive films are likely to witness maximum growth, due to superior product characteristics such as fast curing and low to zero VOC emissions. Hot-melt technology is projected to expand at an impressive rate between 2014 and 2020 owing to its increasing adoption in construction applications.
Acrylic adhesive films dominated the global adhesive films market in terms of volume, in 2013. These adhesives are versatile in nature and can be modified for usage in various industries such as electronics, automotive, medical, construction, footwear and furniture. Acrylic adhesives are the preferred types of products, as they can be formulated with all the adhesive films technologies. Furthermore, PVAc and polyurethane adhesive films are other versatile products that can substitute acrylic products. PVB and epoxy adhesives are primarily used in the automotive and construction industries, respectively.
Labels is expected to be the fastest growing application segment, expanding at a CAGR of over 6% during the forecast period between 2014 and 2020. Demand for labels is primarily driven by the packaging industry, especially for food and beverages. Tape is projected to be the dominant application segment during the forecast period and accounted for over 45% of the market share in 2013. It includes several packaging tapes, one-sided tape, double-sided tape and adhesive transfer tape.
Packaging was the dominant end-user industry in 2013; however, medical is expected to be one of the faster growing end-user segments for adhesive films in the near future, due to ease of usage and disposal of these products. Furthermore, high growth in sales of compact devices such as mobile phones and tablet personal computers that are manufactured using adhesive films is anticipated to drive the market in the near future.
Asia Pacific led the global adhesive films market in 2013 with over 40% share of the global demand. It is also projected to be the fastest growing region between 2014 and 2020, driven by high growth in electronics, automotive and construction industries in the region. The medical industry generated major demand for adhesive films in North America. The adhesive films market in Europe is anticipated to witness comparatively slower growth owing to the economic instability in the region.
The global adhesive films market is partly consolidated with few large players focused on enhancing their position in the emerging markets through acquisition of smaller domestic players. 3M Company, H.B. Fuller Company, Henkel AG & Company KGaA, Avery Dennison Corporation, BASF SE, and Eastman Chemical Company are some of the leading adhesive films market players in the world.
This printing and packaging news was sourced from convertingquarterly.com, the media outlet for the Association of International Metallizers, Coaters and Laminators (AIMCAL), a global nonprofit trade association representing converters of metallized, laminated and coated flexible substrates and their suppliers.