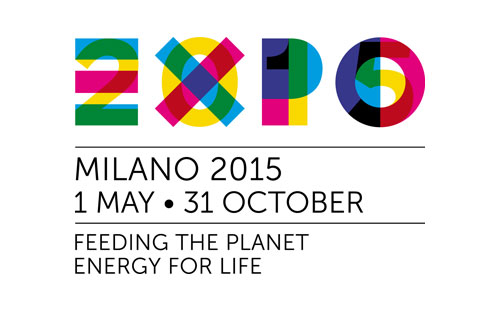 On June 10th and June 11th, 2015, industry giant DuPont hosted an event highlighting the crucial role packaging plays in feeding the world through preventing food waste, within the framework of Expo Milano 2015. Elisabeth Skoda (Packaging Europe News Editor)spoke to Raymond Palmen, Regional Director for DuPont Packaging & Industrial Polymers to find out more.
The topic of Expo Milano 2015, which is hosted by the city from May 1st to October 31st is "Feeding the Planet, Energy for Life". Participants include delegates from over 140 countries, international organisations and NGOs. Given the food-related theme, it was a natural choice for DuPont to participate.
"At Expo Milan we are able to highlight the innovations we are working on now, especially with regards to feeding the world. Our key aim for our exhibition here is to emphasise that we need more, better packaging rather than less packaging, which will help to feed the world," Mr. Palmen says.
Packaging innovation against food waste
Performance Materials platform including DuPont Packaging Polymers plays a big part within DuPont, achieving $ 6.1 billion in sales in 2014 out of the overall group sales figure of $ 34.7 billion.
Statistics confirm that one third of the world's food production is thrown away, and better packaging can help to prevent this. One of the materials ideal for facing this challenge is DuPont's Surlyn® ionomer resin.
Known for its clarity, toughness, and light weight, Surlyn® is a reliable, cost-effective solution for a range of innovative packaging and other applications. For food packaging, Surlyn® provides low-temperature seal initiation, excellent hot tack strength, and puncture resistance. It seals through contaminants, helps reduce leaks, and increases line speeds. Sustainability is a major factor in creating suitable food packaging. With Surlyn®, it is possible to create 30% lighter packaging.
"We continue to work on barrier shrink bag and shrink film development, and now we can prove scientifically that it prolongs shelf life. Surlyn® is used as an outside layer for puncture resistance. Used on the inside of a meat pack, for example, it clings to the pack, and therefore blood and other liquids will cling to the meat, therefore improving shelf life significantly and improving the quality of the meat," Mr. Palmen is proud to point out.
Solutions for the developing world
DuPont works on tailored solutions differentiated by food category and application and by region. Looking at the challenges faced in the developing world, innovations such as DuPont's dual compartment pouch helps people who live in remote parts of developing countries. The dual compartment MixPack works by packaging purified water and a nutritious milk formula in the same pouch while keeping the ingredients separate until use.
"A critical element of the new technology is a burstable internal seal made of DuPont™ Surlyn® resin between the pouch's compartments. A person can break the seal using simple pressure, then shake and mix the ingredients while the pouch is still unopened. This innovation was the result of a concerted effort led by DuPont employees and required collaboration with end users, equipment vendors and other partners to ensure that the product would reach those who urgently need it," Mr. Palmen explains.
Importance of collaborations.
"In developing countries we offer seminars and packaging days, where we bring retailers and machinery manufacturers together, creating success. Knowledge is power, and it is helpful to share that power."
He talks about why a strong presence in developing countries is of key importance.
"Distribution there is going to change from local production to more of a retail environment so not only more, but better packaging will be needed. Once a country starts developing we need to be there as that is when opportunities start – we put lots of effort in developing markets, to make sure we're there when packaging develops."
DuPont has a worldwide focus, with a particular eye on Africa for Europe, Middle East and Africa region
"Looking at Africa, South Africa is already very developed, countries like Nigeria, Kenya and the Maghreb countries are at the start of their development in terms of packaging and therefore the growth opportunities are biggest," Mr. Palmen adds.
Dealing with varied challenges
There are different issues at play in the developed world and the developing world, and the same materials can be used for different applications.
A Save Food study reports that in the developed world, most food gets wasted just before consumption.
"A trillion dollars' worth of food is thrown away each year, an amount that could feed the whole of Africa. Once you get rid of waste, you can feed the planet. In developing countries, food is mostly wasted during transportation, at the beginning of the food chain, between harvest and food storage. In the developed world, portion control and smaller portions are key to avoiding food waste, whereas in the developing world, recurring topics are shelf life, easy opening and the possibility to seal and reopen," as Mr. Palmen explains.
DuPont is a big believer in biobased packaging.
"At DuPont, we are convinced that sugar is the new oil. We do not want to take sugars away from the food supply, so we are working with sugars coming from waste. When you make polymers from sugar, a whole new world opens up. DuPont has a history as a chemical company, but now is an integrated science company, and we are excited about the possibilities. Initial applications include Sorona®, half petrol based and half sugar based polymer which can be used for carpet fibres and textiles," Mr. Palmen says.
Global Food Security Index
Together with the European Intelligence Unit (EIU), DuPont developed the Global Food Security Index. It considers the core issues of affordability, availability, and quality across 109 countries. The index is a dynamic quantitative and qualitative benchmarking model, constructed from 28 unique indicators, that measures these drivers of food security across both developing and developed countries.
"This index is the first to examine food security comprehensively across the three internationally established dimensions. Moreover, the study looks beyond hunger to the underlying factors affecting food insecurity. To increase the ongoing relevance of the study, the index will employ a quarterly adjustment factor for food price fluctuations to examine the risk countries face throughout the course of the year."
In conclusion, Mr. Palmen says:
"We need a science-based approach to feeding the world, and packaging can help us to do so. Collaboration and thought leadership are important to achieve this goal."
More info: dupont.com / packagingeurope.com
Expo Milano 2015 is the Universal Exhibition that Milan, Italy, will host from May 1 to October 31, 2015. Over this six-month period, Milan will become a global showcase where more than 140 participating countries will show the best of their technology that offers a concrete answer to a vital need: being able to guarantee healthy, safe and sufficient food for everyone, while respecting the Planet and its equilibrium.
In addition to the exhibitor nations, the Expo also involves international organizations, and expects to welcome over 20 million visitors to its 1.1 million square meters of exhibition area. A platform for the exchange of ideas and shared solutions on the theme of food, stimulating each country's creativity and promoting innovation for a sustainable future, Expo 2015 will give everyone the opportunity to find out about, and taste, the world's best dishes, while discovering the best of the agri-food and gastronomic traditions of each of the exhibitor countries.