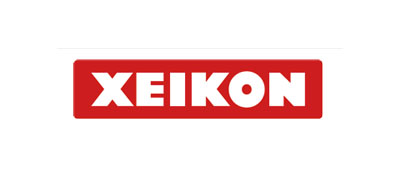 Xeikon announced the first worldwide install of its new Trillium press at Ipex yesterday as chief executive Wim Maes stressed his commitment to Ipex and the UK market.
By Simon Nias @ printweek.com
French direct mail and transactional printer TagG Informatique will take delivery of the liquid toner press (which was previewed under the name Quantum at Drupa 2012) in the second half of this year, before it officially starts shipping in January 2015.
Maes said: "The reason why we are here is to support the graphic arts market and because the UK is a pretty important target market for us for Trillium.
"Although the first install is not in the UK we have had a lot of interest here and the UK is a very important martket for us because the requirements are completely in line with Trillium."
TagG Informatique will be the "field test site" for Trillium for the direct mail market, while other test sites will follow in 2015 in books and magazines. Xeikon's vice president of marketing Patrick Van Baelen stressed that while TagG was a test site, the install constituted a genuine press sale.
"The beta machine is running in our factory – the TagG machine goes in with the plan to run live production that is sellable," he said. "We're here to tell the market that the machine is ready, the first customer has ordered and paid for it – we're not sponsoring him, he's going to the bank."
Xeikon has a mutual agreement with TagG to allow it to bring clients to the French printer's site to see the press in live production; Van Baelen said client visits would likely start towards the end of the year.
Hervé Lesseur, managing director of TagG Informatique, said: "I'm convinced that Trillium will be a game-changer for the printing market, so I signed up right away for early installation of the new press."
Lesseur added that Trillium was "the perfect combination of cost, speed and high quality" and said that the freedom to use any paper substrate and to support IPDS data for transactional printing, were both important benefits.
TagG's Trillium press will have a 4/4 configuration and print up to 60m per minute at a resolution of 1,200dpi on a 50cm-wide web. It will print roll-to-roll, with the printed reels being finished offline.
Maes confirmed that the company was talking to a number of finishing equipment manufacturers about partnerships that would allow it to offer inline finishing for certain applications although he said any deals were unlikely to be announced this year.
Xeikon also revealed at Ipex that lab tests had demonstrated the ability to increase the 60m/minute print speed of the Trillium press to 120m/min, although this would require a hardware rather than a software upgrade.
About Xeikon
Xeikon is an innovator in digital-printing technology. The company designs, develops, and delivers web-fed digital color presses for labels and packaging applications, document printing, as well as commercial printing. These presses utilize LED-array-based, dry-toner electrophotography, open workflow software, and application-specific toners.
As an OEM supplier, Xeikon designs and produces platemakers for newspaper offset-printing applications. Xeikon also manufactures basysPrint computer-to-plate (CtP) solutions for the commercial-printing market. These proven CtP systems combine the latest exposure techniques with cost-efficient UV plate technology, high imaging quality, and flexibility.
For the flexographic market, Xeikon offers digital platemaking systems under the ThermoFlexX brand name. ThermoFlexX systems provide high-resolution plate exposure including screening, color management, as well as workflow management.
All the Xeikon solutions are designed with the overarching principles of profitability, quality, flexibility and sustainability in mind. With these guiding principles and a deep, intimate knowledge of its customers, Xeikon continues to be one of the industry's leading innovators of products and solutions.