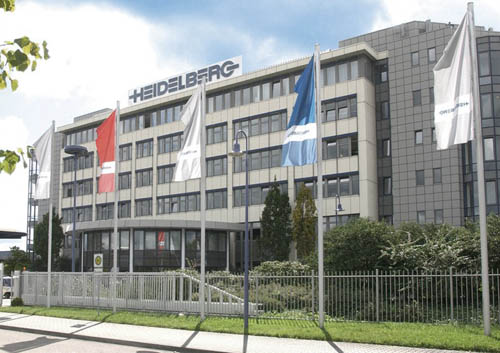 Heidelberg has thrown its hat into the digital label ring by announcing that it is developing a new hybrid flexo/inkjet UV curing digital label press with its partners Gallus and Fujifilm.
The as-yet un-named press will be based on the Gallus ECS 340 platform (340 mm web width), with Fujifilm inkjet heads and Heidelberg Prinect software. A primer will be needed on certain substrates, but users will be 'able to manufacture any label, regardless of complexity'.
Digital print accounts for only about 5% of labels produced worldwide and Heidelberg said that while other digital label presses have compromised in speed and colour gamut, resulting sometimes in a second pass being required, there would be no compromises with its new press. 'It will offer the quality of offset, the speed of flexo and the efficiency of digital,' the company claimed.
Heidelberg hopes to have a product (though not necessarily a prototype) on show at Labelexpo in September. Jason Oliver, head of the company's digital business area, said, 'This press will finally bring the speed, quality and reliability that label converters have been waiting for. Gallus customers have been dying for this press.'
Heidelberger Druckmaschinen AG is a German precision mechanical engineering company with head offices in Heidelberg (Baden-Württemberg). It is a manufacturer of offset printing presses sold globally. The company has a worldwide market share of more than 47% in this area and is the largest global manufacturer of printing presses.
Gallus Group specialize in supporting and assisting label printers and folding carton printers by offering a comprehensive portfolio of machines and services for product manufacturing providing label and folding carton printers with services and products that yield the maximum benefit for them.
Fujifilm has its principal activities as the development, production, sale and servicing of color film, photofinishing equipment, color paper, and photofinishing chemicals for the printing industry.