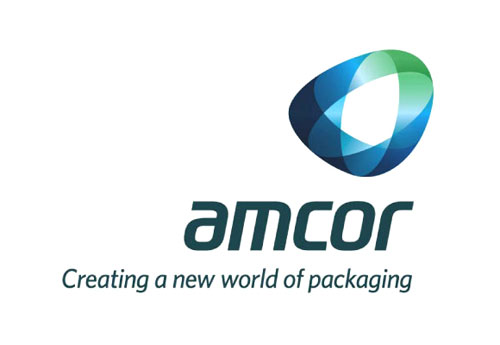 Amcor Flexibles Gent, Belgium, has placed an order for its third QuadTech Waste Management System, reinforcing the companies' long-standing relationship and adding to its seven QuadTech Inspection Systems and multiple Data Central® interfaces. These installations deliver a closed-loop, end-to-end quality solution that provides increased productivity and guarantees 100% defect-free packaging for print customers.
Amcor is the world's largest supplier of flexible packaging, with 68 manufacturing sites in 21 countries. As part of the European division, the Amcor Flexibles Gent site manufactures flexible packaging predominately for the healthcare sector, with products for hospital supplies, pharmaceuticals, personal & home care, high value-added resin and aluminium based medical applications and fresh and processed foods.
The Gent facility's printing department is made up of gravure and flexo presses. It also has various coating and laminating, slitting and finishing, and co-extrusion equipment. State-of-the-art R&D, ink and substrate production departments also contribute toward its award-winning and innovative, sustainable packaging solutions and products.
With a desire to continually meet and exceed the needs and expectations of brands and end-users, customers remain at the core of the company's values. With an increased requirement to inspect, control and record the quality of its packaging, in 2002, Amcor Gent approached multiple color and inspection technology providers to find suitable solutions. During the course of a few months, Amcor Gent sent test rolls and visited converters with systems in place, before choosing QuadTech.
The first phase
Instrumental to the project is Amcor Gent's Operations Manager, Dominique Rasson, its Converting Production Manager, Peter Wandels, and Slitting Department Manager, Johan Demesure.
Mr. Wandels explains, "As our medical and healthcare business began to grow, 100% defect-free printing and traceability became a must-have. In 2002, we didn't have the equipment or level of automation to provide this, and were using manual checks and manual reporting – both of which could not be certified."
"As we believe in investing in value-added services for customers, we then sought an automated inspection system to precisely identify, record and store defects. The results we received from QuadTech equipment exceeded our expectations. Combined with ease of use and the availability of local QuadTech support, we made our decision pretty quickly."
To meet the initial brief of 100% color accuracy and defect detection, Amcor's first installation was a QuadTech Inspection System on one of its gravure presses. Automatically inspecting the entire web, 100% of the time at full press speeds, the QuadTech Inspection System detects process faults (streaks, hazing, color variation and mis-register) and random defects (spots, mis-prints, hickies, splashes). The resulting consistent and predictable output means all defects are rectified on-the-fly and customers receive high quality products.
The QuadTech Inspection System adapts to various substrate surfaces, including complex opaque, translucent, transparent, reflective and metalized materials. This is especially important to Amcor's Gent team, with core product lines utilizing retort pouches, peelable packaging, blister packs and BOPP films as well as products that apply PE, PP, PET OPP, CPP and many more. For these materials, the QuadTech system's back lighting feature is adjusted according to the job requirements and substrate, providing perfect illumination – automatically altering its positioning to enable a white ink splash to be seen on a transparent substrate. In addition, Amcor Gent can use the QuadTech system's foil light to inspect metalized substrates. With this flexibility, Amcor can examine almost any material.
Mr. Wandels continues, "Our initial QuadTech installation was seamless and we couldn't have asked for more from their technicians. What's more, we instantly saw results. Required operator time decreased and unnecessary manual errors and waste were eradicated, which in turn increased efficiency. As we are continually challenged with shorter and shorter print runs, these savings are essential to profitability. Since installation, we have had the confidence to guarantee consistent quality products.
"This experience led us to add another QuadTech Inspection System to a second gravure press. We also begin to consider how we could add more value to our existing and prospective customers by automating productivity across more of our workflow."
The second phase
Working alongside the Gent team, QuadTech's local Sales Manager Kris De Smet explains how the project then developed, "QuadTech has multiple combinations of components that can be integrated and adapted to meet numerous requirements, from basic inspection to a closed-loop end-to-end solution. As we worked with Amcor Gent, it became apparent that they also wanted to improve productivity and accuracy of cut-off in the finishing department, as well as integrate all its defect data into one central hub that could be accessed remotely. Additionally, customer requirements and tolerances became increasingly demanding and more control was needed throughout the whole production process for ultimate consistency."
Over the next 13 years, to help support these Amcor requirements, QuadTech Inspection Systems were installed on a coating/laminating line, two slitters and one rewinder. The equipment is used on print or non-print products, and provides Amcor with closed-loop control for the entire print and finishing operation, delivering accurate and consistent copy throughout.
For Amcor's coater/laminator, the QuadTech Inspection System adds another level of regulation to ensure accurate surface lay down. On the company's two slitters with inspection capabilities, the system is utilized for medical sector print jobs, where 100% defect-free printing and finishing is particularly paramount.
In this situation, the system is set up to inspect both the front and back of the product, double-checking the printed and coated sides for ultimate security. For one major healthcare brand this is an indispensable part of the process and jobs cannot be carried out without this process. At this stage, operators also have to record and keep a physical example of each defect and store and record these for thorough product quality tracing.
QuadTech Data Central® for Inspection was also installed during this time, to monitor, audit and store all the live and historical data from the multiple systems. This resulted in a central hub for traceability and accountability of the complete production process, and full integration with all internal software systems. Productivity is also enhanced as job setup takes less than a minute due to the ability to pre-set parameters for customers/products, especially useful as 85% of the Gent site's gravure runs are repeat jobs. Additionally, there is easy access to data in-house and remotely on every defect for up to 10 years, a vital requirement for the medical sector. The system also has the capability to control waste removal with the precise identification of defects and automated halting of rolls for slitting.
"Throughout our QuadTech journey, it has felt like a true partnership. Listening has always worked both ways, resulting in tweaks and improvements enabling us to tailor the system to our specific needs, with highly responsive and local language technicians with us within hours. It was this successful and ongoing relationship that led to a further addition to our finishing department, offering an end-to-end closed-loop system of quality for our customers." said Mr. Wandels.
The third phase
Amcor Gent's next challenge was to create a complete quality control solution with 100% inspection, accountable data available from multiple locations and precise removal of defective material. In 2013, this was made possible with the introduction of three QuadTech Waste Management Systems.
"Waste and quality are now managed throughout every printing phase," explains Mr. Demesure, Amcor Gent's Slitting Department Manager. "While QuadTech's Inspection System and Data Central enabled us to automatically correct defects quicker and minimize defective copy, the waste that was identified was still manually tagged and removed. This meant that there was still a risk of supplying our customers with defective copy, as rolls could have been labelled at a delay, incorrectly or missed entirely."
"With an automated tagging machine at the end of the press linked to the QuadTech tools, we now don't have any of these worries. This accurately tags the rolls with a sticker barcode every 300m, so any defect areas can be easily found. It also keeps the parameters tight and automatically stops the equipment to an accuracy of 50-60cm near the defect, at speeds of 500m per minute."
The QuadTech Waste Management System takes quality control information from the Inspection System and Data Central statistics and has automatic control of the slitter/rewinder to ensure that defective material is removed efficiently. The loss of quality product is eradicated by pinpointing exact sections of substrate with defects to cut. All zero-defective copy ends up in customers' hands.
"As a result of this new system, we lose minimal saleable substrate and manual unpredictability is eliminated. This has significantly increased our department's productivity over the last two years. We also enjoy complete transparency and traceability, which leads to a much more efficient and harmonious working environment between the slitting and printing departments. It is because of these benefits that our fourth QuadTech system has been ordered," continues Mr. Demesure.
The future
From design to validation, Amcor Gent now offers its customers a total solution, using its expertise to reduce a product's time to market.
Mr. Demesure concludes, "Without the QuadTech equipment it would have been impossible to accomplish our current level of business success, and win new business from the demanding healthcare markets. The medical sector is also very particular about its print suppliers. They visit multiple times as well as test our production process with example products. But as our output is 100% defect-free and we can certify, trace and prove any removals, the QuadTech systems continue to impress them – with some demanding to use the Gent site only for all their needs."
"With QuadTech technology in our business, we now win work outside of Europe and the Americas, with countries such as Thailand, Malaysia and Brazil placing jobs. We look forward to continuing our relationship with QuadTech and developing our business with a solid technology partner."
Quadtech – headquartered in Sussex, Wisconsin, USA and with operations in over 100 countries around the world QuadTech, Inc. is a worldwide leader in the design and manufacture of control systems that help commercial, newspaper, packaging, and publication gravure printers improve their performance, productivity, and bottom line results.
Amcor Flexibles – Melbourne headquartered Amcor manufactures rigid and flexible plastic packaging products for the food, beverage, healthcare, home and personal care, and tobacco industries, has annual sales of US$9.5 billion and employs 27,200 across 180 sites in 43 countries.