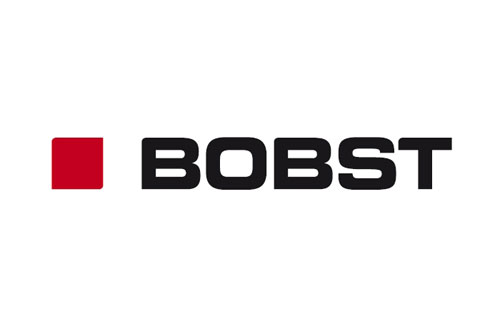 Flexible packaging was the focus for the Roadshow's opening day, which started with addresses by Mr. V. Vavricka, Deputy Head of Mission of the Embassy of Switzerland, and Mr C. Pungthong, President of the Thai Packaging Association.
Addressing end-use market requirements and trends across the entire cycle of substrate production, printing, converting and finishing, BOBST and partners Atlas Converting Equipment, Coim, Daetwyler Graphics, Daetwyler SwissTec, Esko, Macchi, Rossini and Schmid Rhyner, tackled a wide variety of issues, analysing challenges and presenting solutions in their respective fields of expertise.
Eric Pavone, Business Director of BOBST Business Unit Web-fed said, "Flexible packaging is gaining market share, especially in Asia where it is expected to become the leading packaging market in terms of value. Demand for differentiated and innovative products is high and the BOBST product range includes solutions for flexo printing, gravure printing, laminating, coating and vacuum metallizing that are targeted at satisfying the needs of the local industry in a way that only market dedicated solutions can achieve."
Laurence Dy, Zone Business Director South East Asia, BOBST BU Web-fed, added that, "this was particularly evident during the presentation of the new RS 5002 gravure printing press which captivated the attention of the gravure printers in the audience. A machine for shaftless cylinders, the RS 5002 combines the benefits of BOBST advanced gravure technology with a configuration and features dedicated to best meet the specifics of gravure printing for flexible packaging in Asia."
On the second day, BOBST and partners BHS, IST and MacDermid provided business and technology updates as well as invaluable insights into the latest trends in corrugated packaging.
The highlight of the second day was the exploration of original means of improving profitability in corrugated packaging through structural innovation and improved visual appeal, as well as by improving shop floor efficiency. While BOBST and its partners presented the latest technological breakthroughs, the core philosophy was translating these innovations into real time business gains.
Interest was particularly keen regarding:- the advantage of the Power Register concept for die-cutting; the new features of the LILA speciality folder gluer that address gap and fish tailing issues; and the ergonomics and technology of the latest FFG 8.20 flexo-folder-gluer which caters for the growing need to change over jobs numerous times in a given production shift.
"The BOBST and Partners Roadshow is focused first and foremost on the benefits that the users can gain from the latest technologies," concluded Eric Pavone. "Packaging converters seeking information about potential opportunities find plenty of scope to do so at our Roadshows and have told us they are highly appreciative of the presentations and the networking opportunity we provide, which is a reason for great satisfaction by us and our industry partners".
More info: bobstgroup.com & packagingeurope.com