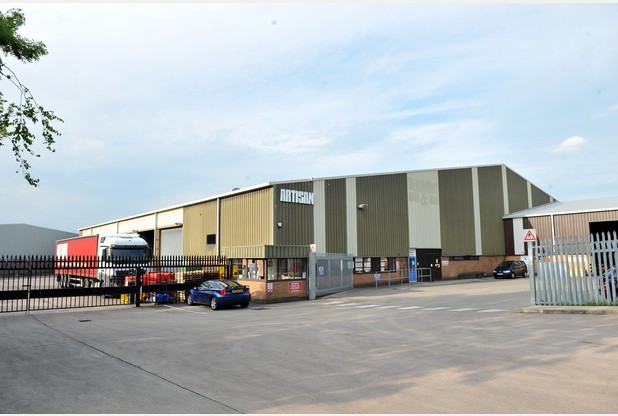 Artisan Press has gone into administration with Deloitte, just three months after the family owners announced a three-year plan to "right size" the business.
artisan
Rob Harding and Chris Farrington of Deloitte have been appointed to the company and are "immediately reviewing the options for the business." Its business and assets are now up for sale. In February newly-appointed managing director Jonathan Sankey said there was a three-year plan to take the business forward. At the time he said: "We are supporting the business as a family. Over the past 18 months we invested another £2m to support the changes."
However, a source close to the company told PrintWeek that Artisan's March trading figures had been "the worst on record" and this may have tipped the company over the edge.
In a statement, Deloitte's Harding said: "Although Artisan enjoys an excellent reputation for customer service and high quality production, margin pressures and declining demand for printed media have contributed towards losses suffered by the business for a number of years. The directors concluded that the company was unable to continue to trade on this basis and resolved to place the company in to administration."
PrintWeek also understands that Artisan has also lost most of its John Lewis contract, which has gone to York Mailing Group's Pindar business. Other customers include Argos, Laura Ashley, Thomas Cook and British Airways
"This is very sad, but it's not a surprise," said one web offset industry executive, echoing the views of many in the sector.
The adminstrators are "urgently seeking customers' support" in order for the company to continue to trade "to secure the best outcome for creditors, employees and other stakeholders". "The business and the assets are offered for sale and any interested parties should contact Deloitte as soon as possible."
A spokesman for union Unite said the firm had already had a meeting with the union, and another was due to take place on Monday. He said: "Out of the 186 members of staff, we understand that 160 are members of Unite the Union. "We are hoping a buyer will come forward to take over the company and save the 186-strong workforce."
Artisan Press also prints catalogues for major brands including M&S and Laura Ashley.
PrintWeek understands that the Leicester web offset printer had effectively been up for sale for some time, and that both Polestar and Wyndeham owner Walstead Investments have run the rule over the business.
As far back as 2013, York Mailing had been tipped as a potential buyer. It went on to acquire Lettershop Group.
In its last filed accounts, for the year to October 2013, Artisan posted operating losses of £4.6m on sales down 13% to £32.5m. A £2m impairment charge against the value of its fixed assets contributed to the loss. Auditors at BDO placed a going concern note on the accounts.
The company employs around 180 staff.
Artisan Press in Leicester is not connected to Artisan Print in Cheltenham, or to Artisan Books in Surrey and parent company Artisan Press Holdings has been unaffected by Artisan Press going into administration.
Read more on this at: www.printweek.com