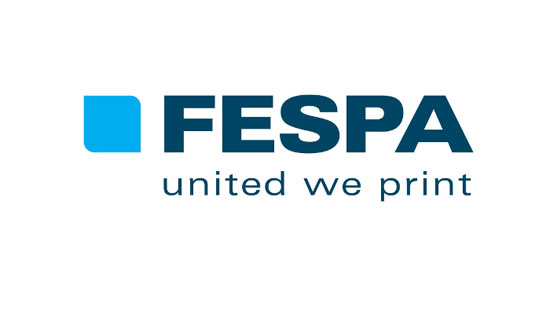 The biggest Fespa yet has opened in Cologne, Germany, with 770 exhibitors and more visitors registering than ever before.
Fespa 2015 Global Expo incorporates four events under one roof: Fespa 2015 addressing screen, textile and digital wide-format printing; Fespa Fabric, focused on garment printing and decoration; European Sign Expo, which explores non-printed signage and visual communications; and Printeriors, which is a new interior decor showcase and conference.
The show has this year chosen a space exploration theme to represent its underlying message of innovation and finding the technology and techniques of the future.
Fespa president Lascelle Barrow, also joint managing director of UK printer Augustus Martin, said that it was more important than ever to keep up with the latest developments in an era of change.
"As a print business owner I know the value of exhibitions like this. You'll meet all your exhibiting suppliers, you'll also talk to some you've never considered before and you'll see new products and fresh ideas. Most importantly you should leave here with actionable plans.
"We printers need to look beyond our immediate horizons. The industry is changing, we need to look at how the products and technology will sell in the future."
Prior to the opening of the five-day trade show, chief executive Neil Felton told PrintWeek that Fespa 2015 was the biggest and most comprehensive wide-format show ever.
"It's the largest in terms of size and largest in terms of number of visitors and the most comprehensive in terms of education with 107 sessions. There's something for everyone and what we want people to do is look outside their own zone and see the galaxy of what's out there," he said.
"We've seen a massive growth since 2005 when we took management of the show in-house. We're very passionate about the industry. We're now in Mexico, Brazil, South Africa and China and all of them are growing."
The second Fespa Brazil in March saw a 10% growth in exhibitors on the previous show, including many from the UK, as well as 14,000 visitors. In addition to being South America's biggest country, Brazil is the world's third largest print manufacturer.
Fespa Brazil director Ismael Guarnelli said: "Brazil is a growing market for print: it grew 7% in 2014. Textiles is growing, there is more digital print and commercial print is stable. Another area that we are very close to is ceramic tiles, that's growing a lot in Brazil, about 10% a year. We have some great opportunities for companies, including those from Britain to grow their business."
Sarah Cosgrove at printweek.com